Enlarged Picture of St Dyfnog's Church North Wales
There has been a church on this site from the sixth century, the age of the Saints, when St Dyfnog, the patron Saint flourished, which means that for 1,400 years the Christian religion has been established here
Nearby Attractions
St Dyfnog's Church - There has been a church on this site from the sixth century, the age of the Saints, when St Dyfnog, the patron Saint flourished, which means that for ......
Anvil Pottery - The Pottery occupies what was until the late 1960's the village smithy. Since the village of Llanrhaeadr (which means the holy place by the waterfall)......
Llanrhaeadr Almshouses - In the small village of Llanrhaeadr-yng-Nghinmeirch near Denbigh, North Wales you will find the whitewashed Georgian almshouses. They sit comfortably ......
Ffynnon Dyfnog, St Dyfnog's Holy Well - The Holy Well of St Dyfnog is situated behind the graveyard at St. Dyfnog's Church, Llanrhaeadr-yng-Nghinmeirch, in North Wales. A short walk behind t......
Bryn Morfydd Golf Club - f you're looking for a fun-filled nine-hole course that will leave you grinning from ear to ear as soon as you step on the first tee then this could w......
Brookhouse Pottery and Malt House Gallery - David and Margaret Frith set up their first workshop in 1963. Their reputations are well established. David with his mastery of the potter's wheel ma......
River Clwyd - The River Clwyd is a river in north Wales. It rises in the Clocaenog forest five miles north west of Corwen. It flows due south until at Melin-y-Wig i......
Brookhouse Mill - Brookhouse Mill, situated in Denbigh, North Wales, is a busy restaurant and bar which boasts a fine ala carte menu using Welsh produce. Brookhouse Mi......
Kilford Farm - Kilford Farm on the outskirts of Denbigh hosts the 2013 Welsh National Eisteddfod festival. Kilford was the home when the eisteddfod last visited the......
Fferm Kilford - Er bod Fferm Kilford Dinbych yn fferm weithredol mae hefyd yn lleoliad ar gyfer Sir Ddinbych a'r Cyffiniau Eisteddfod sydd i'w chynnal rhwng 03-10 Aw......
You may make an instant secure room or cottage reservation close to this attraction. Room and cottage availability and rates are confirmed online prior to booking. Simply click through to the hotel or cottage page, choose a suitable property, check availabilty, including dates of stay, to confirm the exact room rate and reserve the accommodation.
Nearby Cottages
SUMMER HOUSE
Sleeps - 4
Pets - No
Distance - 5.80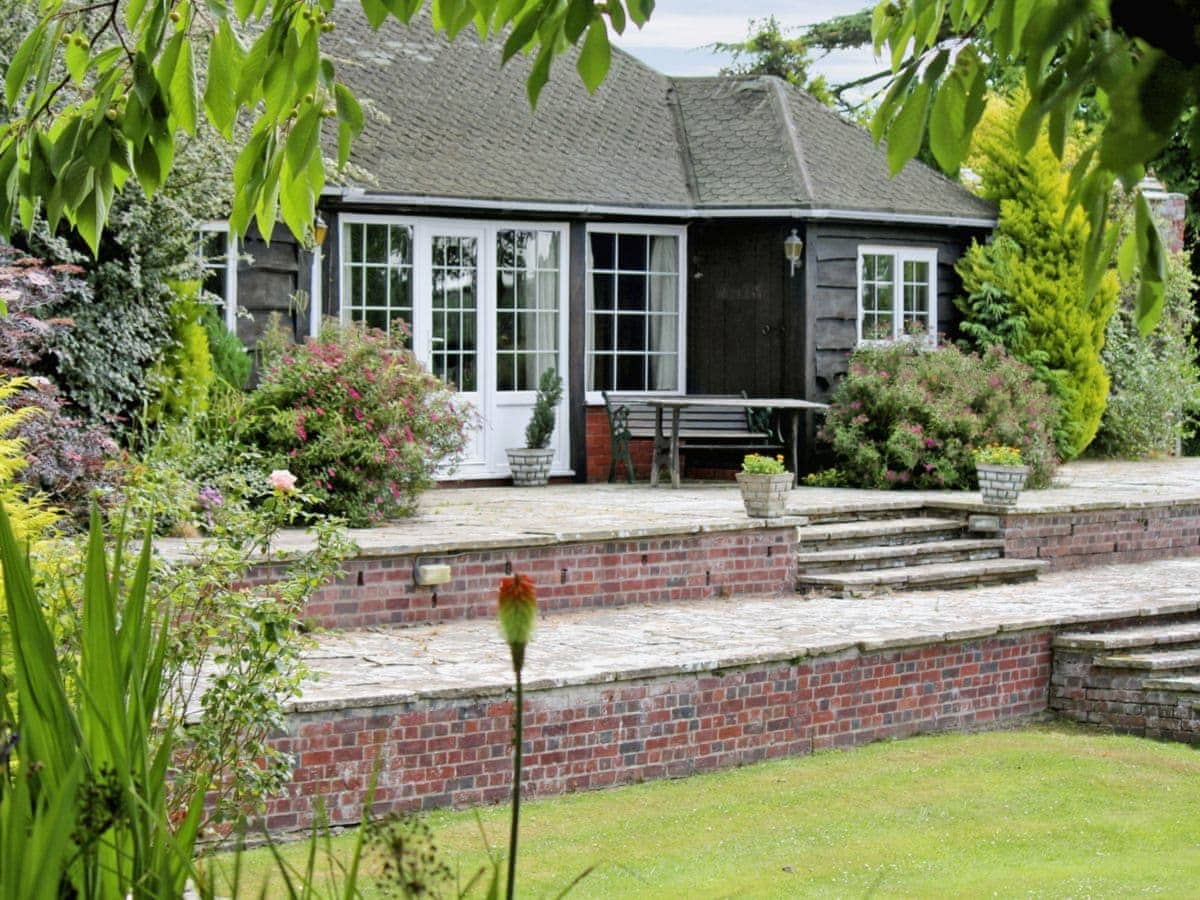 THE OLDE THRESHING BARN
Sleeps - 4
Pets - No
Distance - 7.89
HAFOTY BOETH
Sleeps - 2
Pets - No
Distance - 8.16